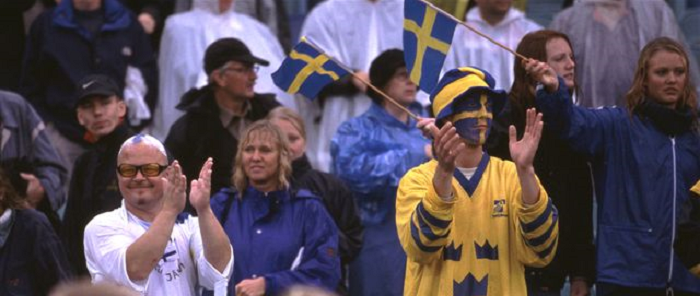 The most successful national team in the World Championship is Canada, which won the most gold medals, closely followed by the former Soviet Union. Expect a passionate grandstand with a mix of different fans of the different teams in the stands, cheering on their particular national team! Ideal for prestige on both the stands and the ice, which results in an emotional storm of joy or disappointment after the match.
Regardless of match results, however, you have the memory of the stadium experience and the fantastic World Championship hockey that took place on the ice, with a high tempo and slap shots!
The Swedish national hockey team with the cult name "Tre Kronor" fights against the other favorites in the form of the "Finnish lions", "the Russian bear", "The maple leafs" from Canada, the fair-haired Czechs and the Americans with their "stars and stripes". Who will be the next world champion in ice hockey?!
World Championship of Ice Hockey - Official match tickets, accommodation and travel!
Go Sport Travel can offer you the total hockey experience in the form of the World Championship of Ice Hockey! We can offer ticket packages for both the group games and the finals. In addition to the official match tickets, these are combined with a fine selection of accommodation to choose from, the choice of standard is yours to make! Finally, we can also include the trip there and home, completely according to your wishes!
Contact us today to start looking at your dream trip to the World Championship of Ice Hockey!