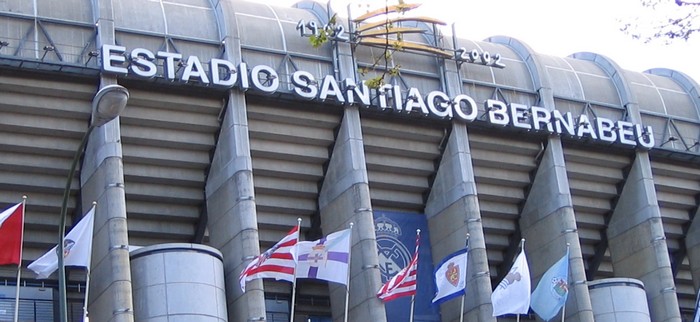 Real Madrid - History
Since the club established itself at the absolute top level in Europe in the 50's, the all-white place has been synonymous with success and the genre has stars such as Alfredo Di Stéfano, Roberto Carlos, Zinedine Zidane, Raúl and Cristiano Ronaldo have been dominant in the Real Madrid line-up. Even today, there are at least and world players in every position and at the classic home arena Santiago Bernabeu only victories count, especially against arch-rival FC Barcelona. The matches between the teams go under the name El Clasico and is something that every football lover dreams of experiencing. We at Go Sport Travel can help you fulfill this dream.
In addition to football, Madrid can offer a vibrant city center, beautiful buildings such as the Royal Palace Palacio Real and several lush park areas. I Spanish capital, there is something to see or do for all ages and you can easily get around the city via the metro system, which after London is the second largest in Western Europe. If you want to go out and eat in Madrid, there is a restaurant on almost every street corner, pick and choose from tapas bars, meat restaurants or sea delicacies.
Football tickets and football packages - Real Madrid
You book your football trip to Madrid by contacting us at GO Sport Travel by phone or email. In the list below you will find the game schedule for Real Madrid, click on the match and the date that suits you and then you can choose whether you only want a match ticket or a complete football package with hotel match tickets. We tailor your trip to your wishes and can help you find the right one among a large selection of football tickets, hotel options and adapt the flight times to you as a traveler.
With our long experience in the industry, we can give useful tips before you book and also before the trip and it should feel safe for you who travel to book with GO Sport Travel.
With our safe conditions, we ensure that your match ticket is delivered to the hotel you stay at well in advance of the match. If you want to complement your football trip to Madrid with a Stadium Tour at the Santiago Bernabeu, we will of course help you with that as well.
Going to Madrid is a cruel experience and regardless of whether you want to see Real Madrid play in La Liga, or the Primera Division as it is called in Spain, or the Champions League, we can offer match tickets.
Send your request today and we will help you with your football trip to Madrid!