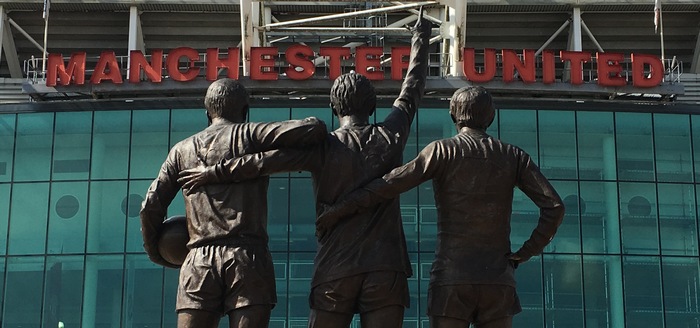 Manchester United - History
Manchester United is England's most decorated and successful football team. Founded in 1879 and originally named Newton Heath F.C., the club has produced and attracted some of the world greatest players and managers. The Red Devils dominance can be tracked back to the 1950's under the leadership of Sir Matt Busby, winning back to back titles.
Following the tragic events at Munich Airport in 1958 where 8 Manchester United players lost their lives, the club rebuilt their squad and unbelievably won the European Championship just 10 years after the events with players like Bobby Charlton, George Best and Dennis Law becoming instant United greats. In 1986, Sir Alex Ferguson was appointed manager of Manchester United.
Following his 1990 FA Cup victory, Sir Alex and Manchester United went on to dominate the English game for over 2 decades winning an incredible 13 Premier League titles, 5 FA Cups and 2 Champions League trophies. Old Trafford, home to the Red Devils, has become a fortress over the years with not many teams leaving the hallowed turf with a victory.
What Manchester United tickets does GO Sport Travel offer?
GO Sport Travel offers our clients a variety of ticketing options in safe and secure premium surroundings at Old Trafford. As one of a selected few Official Manchester United Football Club agents, GO Sport Travel offer a selection of Manchester United Hospitality packages, Manchester United Hotel Package tickets and other Manchester United ticket options. Our wide variety of Manchester United packages appeal to different customer needs based on budget and experience requirements making us the ideal partner for your Theatre of Dreams outing.
How do I buy Manchester United tickets through GO Sport Travel?
To learn more about the different Manchester United packages that GO Sport Travel offer, contact a member of our team via email info@gosporttravel.com or call +46 660-21 10 90. Our team will be sure to tailor the perfect package for your unforgettable experience at Manchester United Football Club.