Visiting Selhurs Park
If you live in central London, there are many different options to get here, but perhaps the easiest way is still by train. From the larger stations inside London, such as London Victoria or London Bridge, trains leave for either Selhurst Station or Norwood Junction, which is about a 5-minute walk from the arena. Expect the journey to take a total of about 45 minutes.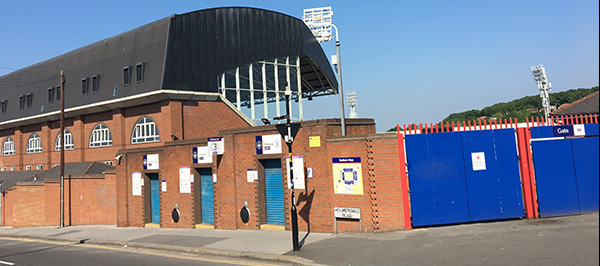 Official football tickets to Selhurs Park and Crystal Palace
With our official agreements, we at Go Sport Travel have the opportunity to offer different types of match tickets for Crystal Palace's home matches in both the Premier League, the FA Cup or other domestic and European cups. The most popular options on tickets are either the regular match tickets or one of the so-called VIP tickets such as Speroni Hospitality.
Regardless of which choice of match ticket you choose to make, you can in a safe and secure way book them directly through us and be guaranteed an official ticket.
For those of you who choose to sit in the Speroni Hospitality category, we are pretty sure that you will feel satisfied with your choice of match ticket. You start the visit by picking up your match ticket at the club's own hospitality ticket office called Main Club Reception. This pick-up point is dedicated to VIP customers and some longer queues are hardly to be expected. After picking up your ticket, you will be welcomed by the staff at the Main Stand and will be shown into the arena of Speroni's Restaurant. Once there, an exclusive three-course meal is offered along with free beer, wine or non-alcoholic alternatives. During the meal, interesting interviews are offered with various representatives from Crystal Palace. Just before the match, you can easily get to your place, which is located on one of the best sections in the entire arena. To top off your stay, food and drink are also offered at half time as well as after the match. Some football travelers have described this hospitality ticket as one of the best among all clubs in the Premier League!